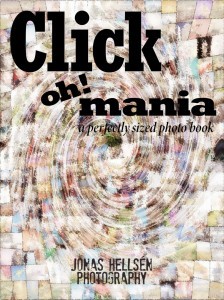 Finally my book has been released in iBookStore® in iTunes®. It's a mix of galleries, stories and tips put together in a beautiful package. An iPad®-book. The best part of it, it's completely free! The only thing you need is an iPad® and the iBook's® app. 
So press the button below and download your own copy to your iPad®!
In App-Store the book is explained like this:
"This book is not an ordinary coffee-table book. It's something else. The Swedish photographer and writer Jonas Hellsén shows some of his work, and writes stories about it along different themes and genres.
The book will inspire the reader and put a satisfied smile on their lips. Photography is fun and important. With his fantastic pictures he tries to show all the beautiful things that surround us, wether it's people, animals, food or landscapes.
It is filled with tips both for the professional photographer as well as the plain amateur. So, sit back, put your feet up, and have some great moments loaded with humor and inspiration." 

Apple, the Apple logo, iBooks, iPad, iPhone, and iPod touch are trademarks of Apple Inc., registered in the U.S. and other countries. iBookstore is a service mark of Apple Inc.
Content purchased from the iTunes Store is for personal lawful use only. Don't steal music.