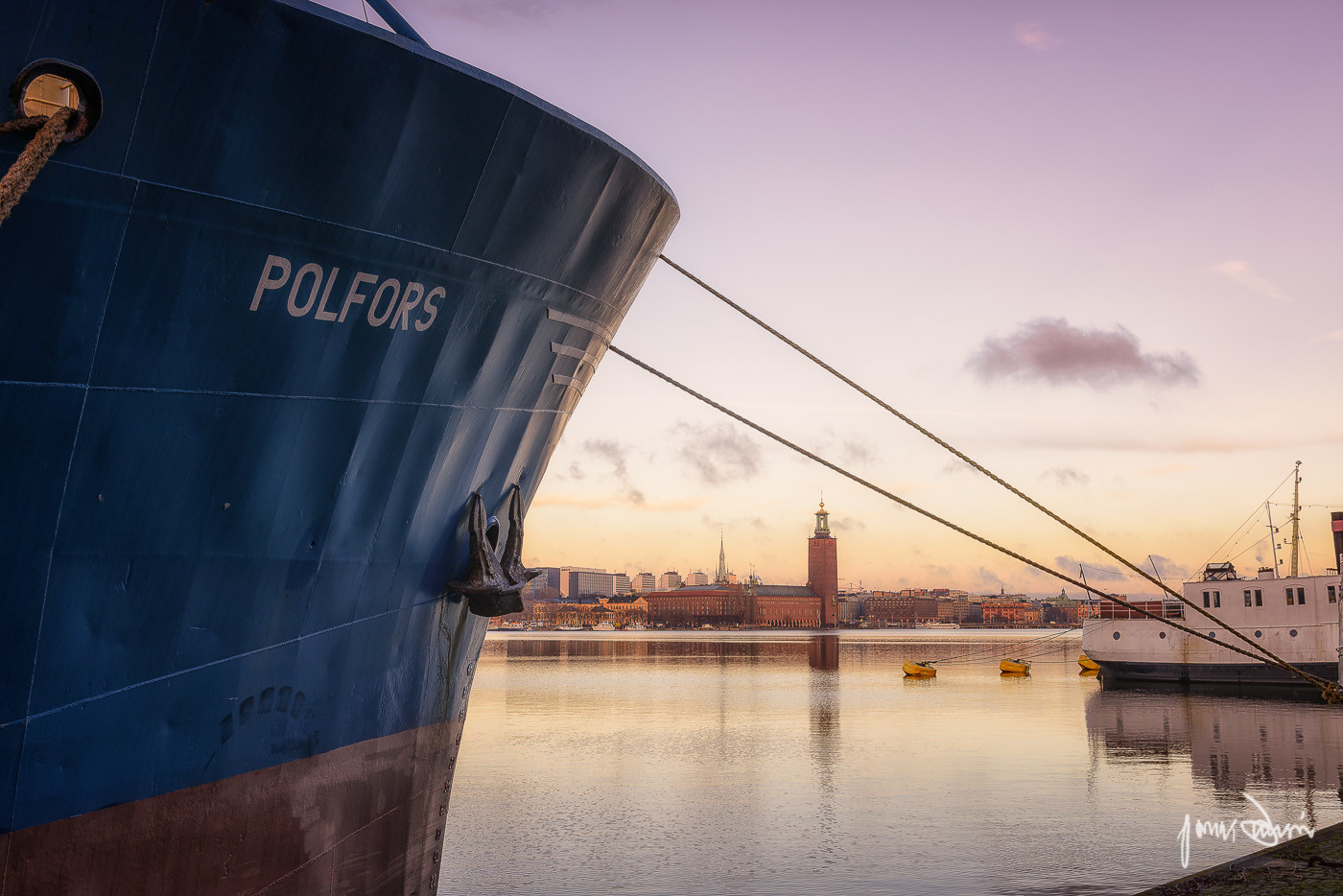 Exhibitions
• Selected along with 60 photographers to exhibit at the National Photographic photo exhibition at the Swedish Museum of Photography in Stockholm .
Awards:
• Local winner, best picture, in Scott Kelby's World Wide Photowalk 2011, Stockholm-Skeppsholmen
• Local winner, best picture, in Scott Kelby's World Wide Photowalk 2015, Gustav Adolfs Torg, Stockholm
• Top 10 Finalist in the world in Scott Kelby's World Wide Photowalk 2015. Motivation "This is a really nice use of an HDR effect without going over-the-top and keeping everything very subtle. This shows a real maturation of the HDR look and my hat's off to the photographer for how their look has evolved. The bikes in the background help convey the timelessness of this image, which I really think helps to take it over the top. Nicely composed image; good subject; great post processing. – Scott Kelby"
Being a commercial airline we need a personal approach and feeling. For Skyways it's important to be close to our travellers and be able to offer a personal service and to provide an experience rather than the simple need for transportation. We want to be our customer's best friend in the sky. Jonas helped us to achieve that. In mid-air he managed to capture pictures with both feeling and great composition despite the cramped space on an aircraft. The pictures have been greatly used in all our marketing channels.
Janco Almgrens Fotoateljéer, Photo Assistant, (1989-1990)
Tidningen Södermalm, Graphic Designer & Data Manager, (1993-1998)
Kungl. Konsthögskolan, graphic designer for dept. architecture, (1998-1999)
Own company between 1999 and 2000 (and also at Tidningen Södermalm)
Publicisterna Söderberg & Co AB, Graphic Designer & Data Manager, (2000-2004)
Own company 2004-2006 (various assignments as a photographer & graphic design and advertising)
Nacka Värmdöposten, Graphic Designer & Data Manager (2007)
Critic, writer and photographer for the newspaper Stockholm City (2005-2007)
Own company 2007– (various assignments as a photographer & graphic design and advertising)
Konstfack, University of arts, crafts and design, Photography And Videoart History (2015/2016)
System Administrator education at Datadistribution
MacOS X administrator education at Gothia
Nikon School (All their education programs for DSLR'users 2005 & 2010)
Kulturama – Classical singing – full time 2007-2008
Moderskeppet
KelbyTraining
Lynda.com
NPS – Nikon Professional Services
We choosed Jonas to be our photographer for all kinds of assignments. He has the ability to make everone feel comfortable in front of the camera and always puts the customers desires first and combines it with his eye for details and finesse. He is very professional and I deeply recommend him.
Think different
Don't follow the rules. Great pictures and masterpieces don't spur from obedience!
Innovative Ideas
To achieve your goal an assignment can never be to complicated for me, just inspiring. Innovative ideas are rarely found inside the box.
Advanced Technology
Personal Customer Page
High Resolution Images
High-End Equipment
Great Technical Skills
Lost in Translation?
Ever thought about the connection between vision and visual? Get in touch for some translation services!
Don't be shy, contact now!
If you are interested in working together, send me an inquiry on mail and I will get back to you as soon as I can.
Subscribe for updates now!
Get information by email as soon as something new is published on the site to keep you updated.
Building upon a strong foundation of science, partnership and field demonstration, CI empowers societies to responsibly and sustainably care for nature, our global biodiversity, for the well-being of humanity.