Is there anything better than good food. It's almost better to eat food than to shoot food. However, if you have any second doubts, why not shoot first, than eat.
I just just looke at some of my newly taken pictures of food and realized that I like raw food just as much as the raw format. A steak tartare with really good quality meat, with the tickling strong mustard, capers, chopped red onion and a raw egg yolk, that gets the mouth watering just to write about it.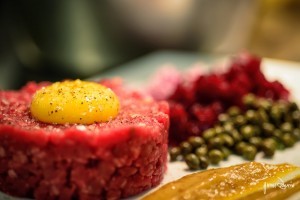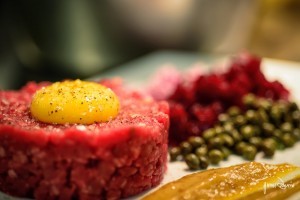 The other day I was working with a shooting for of a 40-year anniversary. I was invited to dinner as a guest, since they didn't want any pictures when people ate. Why not, I thought, and accepted. Not bad at all, especially not when the starter is a fantastic carpaccio with sea salt, olive oil, grilled asparagus and lightly salted nuts. Treat yourself!